Samunenkov in 2021, photo by Chess.com
The world's strongest Swiss-system chess event, FIDE Grand Swiss, is set to be played on the Isle of Man from October 23 to November 6, 2023. The tournament is the gathering of the world's top guns with two FIDE Candidates spots on stake, an opportunity to take home part of the USD 600,000 combined prize fund, and a perfect testing ground for young talents.
At the end of July, we announced that 100 players had already confirmed their participation in the Grand Swiss and 40 players in the Women's Grand Swiss. However, wild cards are still being distributed, and we're happy to announce that two of them will go to the exceptional young talents, International Masters Ihor Samunenkov from Ukraine and Ediz Gurel from Turkey.
14-year-old IM Ihor Samunenkov made headlines in 2021 when at the age of 12, he became the Ukrainian Champion, not in his age group, but an overall one! Currently rated 2515, Ihor is the world's number two among players under 14 after GM Abhimanyu Mishra, who is already on the list of Grand Swiss participants.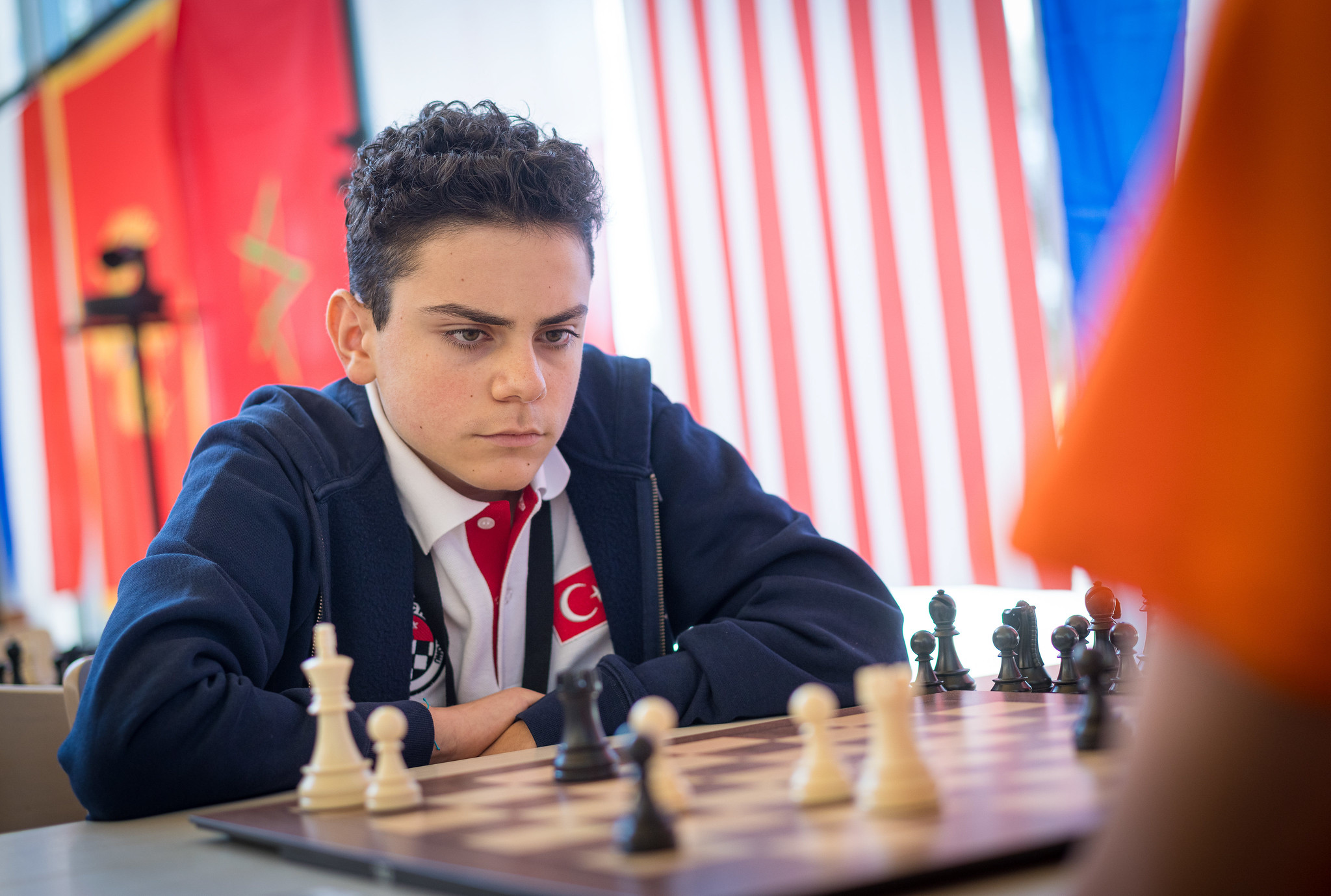 Gurel at the U16 Chess Olympiad, photo by Lennart Ootes
IM Ediz Gurel from Turkey is also well known in the chess world. With 2512, he is the strongest 15-year-old in the world. These days, he's leading the Turkish team at the Youth Olympiad U16 which is underway in Netherlands. He came there right after scoring a major upset at the FIDE World Cup where he defeated GM Velimir Ivic in the first game of their match. 
It is worth noting that two more players have just qualified for the Grand Swiss from the World Cup currently running in Azerbaijan. Hungarian GM Ferenc Berkes in the World Cup and IM Medina Warda Aulia from Indonesia in the Women's World Cup got the tickets to FIDE Grand Swiss reserved for players who reach the Round of 16 in Baku.